I love sports. I love them even more when 'world cup' events happen and you get the thousands upon thousands of fans pouring in and showing their support. I've been following the Rugby World Cup and saw BBC's photostream on Flickr when I saw this that brought a tear to my eye: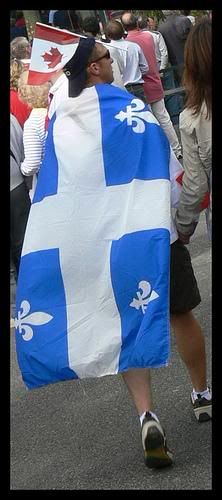 RUGBY: BRINGING THE CANADIANS AND QUEBECOIS TOGETHER AGAIN. <3<3
More pictures describing why the Rugby World Cup is amazing behind the cut.
( RWC 2008: France )
Displays of nationalism like this bring a happy tear to my eye. Mostly because without nationalism, we'd be more on the track of Marx's utopian future and that would kind of creep me out (mostly because Marx's process to GET there was very unpleasant). So yay fans! And yay Canadians!